Parents of children with autism in Augusta might have a new treatment option to consider. A new study shows that musical rhythm synchronization could help kids improve their social communication skills. 
ASD & Predictability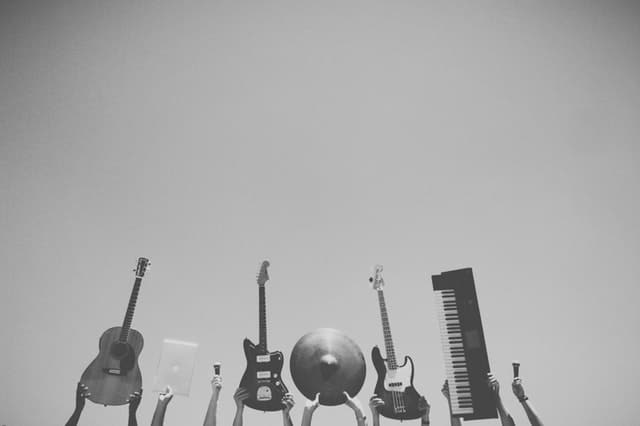 Autism spectrum disorder (ASD) is a developmental disorder that affects communication, social interaction and other behaviors.
What age do symptoms of autism typically occur?
Symptoms usually appear in the first two or three years of life, though patients can be diagnosed at any age.
What is a spectrum disorder?
Autism is considered a "spectrum" disorder because there is a wide range in the type and severity of symptoms amongst individuals. The American Psychiatric Association characterizes people with ASD as having:
Difficulty with communication and interaction with other people
Restricted interests and repetitive behaviors
Symptoms that hurt the person's ability to function properly in school, work, and other areas of life
How common is ASD?
About one in every 59 children in Augusta are diagnosed with ASD. Boys are four times more likely than girls to be diagnosed. 
Two Research Centers partnered to study musical rhythm's effects on autism
Intervention strategies for children with ASD are often focused on predictability in order to help them learn how to interact with others.
Researchers from the Vanderbilt Bill Wilkerson Center and the Marcus Autism Center at Emory University School of Medicine have partnered to study whether musical rhythm synchronization might be an effective technique for improving social development and communication skills.
Just one part of a greater whole
Their study is part of the Sound Health Initiative, a group of research projects focused on improving the understanding of the role music plays in the brain and how that can be applied to treat symptoms of various disorders.
It's a collaboration between the National Institutes of Health (NIH) and the John F. Kennedy Center for the Performing Arts, in association with the National Endowment for the Arts.
What is the study analyzing?
The project will use eye tracking technology to examine how toddlers with ASD respond visually to social musical interactions in comparison with children who develop normally.
Children will watch videos that employ infant-directed singing, a style that emphasizes rhythm and predictability, and their eye movements will be recorded to track where and when they look at the screen.
Some videos will use normal infant-directed singing and others will have a disrupted rhythmic structure to determine whether viewing behavior is affected by unpredictability. Early data from previous studies indicate that children are more likely to watch singers during predictable, rhythmic portions of songs. 
Has music-based treatment been used before?
Music-based treatments are already popular with ASD patients, who appear to be drawn to music. Testing and refining those treatments could ultimately result in better long-term solutions for children with ASD. 
If you would like more information on autism spectrum disorders and techniques used in treatment, contact an ear, nose and throat specialist in Augusta. 
Learn more about hearing health