Though hearing loss may be more commonly associated with older adults, anyone can develop the condition, including children. For Audiology Awareness Month, we'd like to highlight some key facts about pediatric hearing loss, including causes, signs and possible treatment options.
Facts About Pediatric Hearing Loss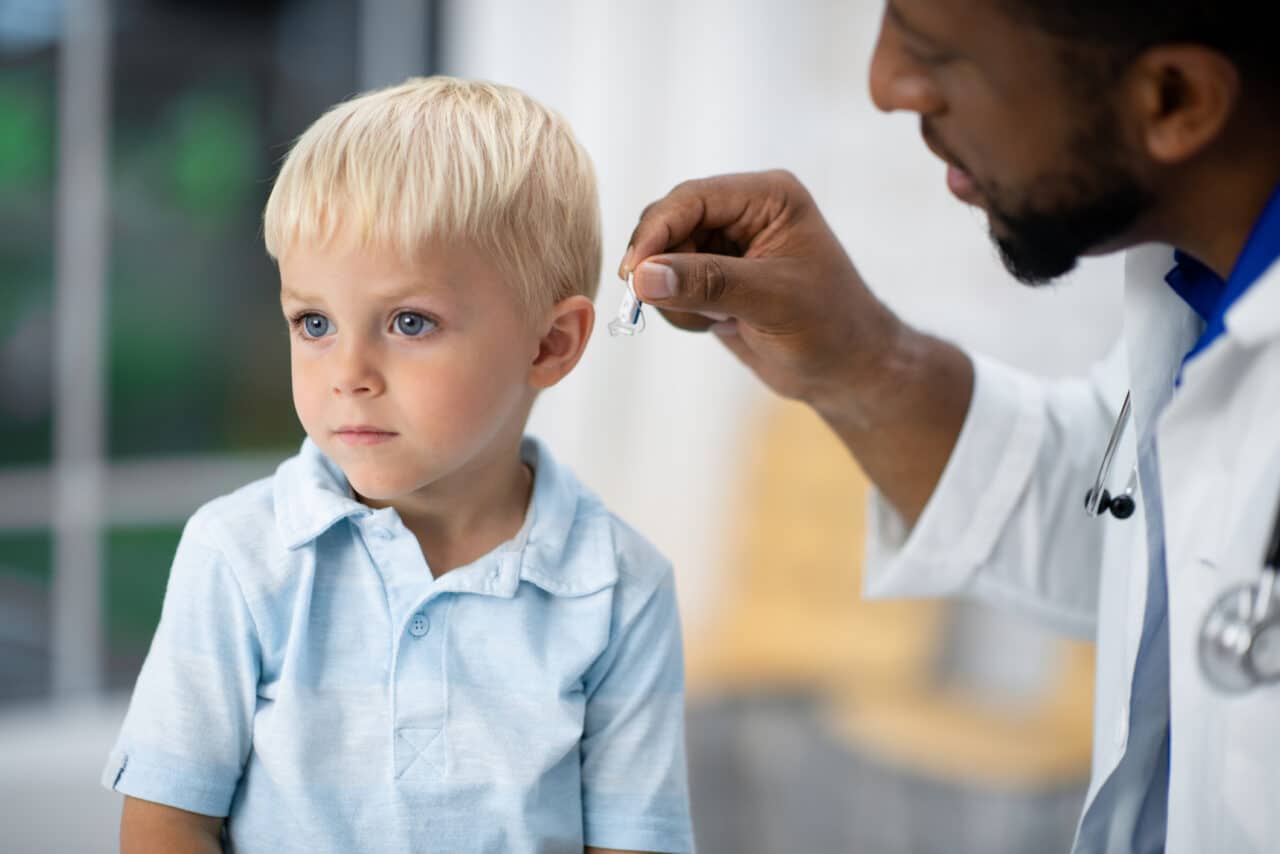 According to the National Institute on Deafness and Other Communication Disorders (NIDCD), about 2-3 of every 1,000 children in the United States are born with a detectable level of hearing loss in one or both ears.
Most infants are screened for hearing loss during universal newborn hearing screenings. These are usually done before leaving the hospital or within the first few weeks after a child is born.
If a newborn screening hearing test indicates hearing loss, it doesn't necessarily mean your child has a hearing problem. It could also be a sign of a temporary condition, like fluid buildup in the ear.
Similarly, younger children may also experience temporary hearing loss from ear infections, earwax buildup or from sticking a foreign object like a pebble into their ear. Once these conditions are treated, their hearing should return to normal.
Genetics is the leading cause of pediatric hearing loss. However, other factors, including infections (both in utero and after being born), certain medications, low birth weight and exposure to loud noise can be causes as well.
If your infant has hearing loss, they may exhibit early signs like not responding to the sound of your voice or not reacting to sudden loud noises.
Pediatric hearing loss can cause delays in speech and language development, such as being slower to speak their first word or learning how to read.
If left untreated, hearing loss in children can negatively affect their academic performance and make it harder for them to communicate and form friendships with their peers.
Pediatric hearing aids are one of the most common treatments for hearing loss in children. Behind-the-ear models are recommended for small children because the earmolds are soft, safe, not easily broken and easy to replace as your child grows.
What To Do if You're Concerned About Your Child's Hearing
Most cases of pediatric hearing loss are detected during universal screenings. However, symptoms may not develop until your child is older. If they seem to struggle to hear, whether in school or when you take them out for pizza at Giuseppe's, schedule an appointment for a hearing test.
The earlier the condition is detected and treated, the less likely it is that your child will experience developmental delays due to their hearing.
For more information or to schedule an appointment with one of our hearing specialists, contact Augusta - Aiken ENT & Allergy today.