If you're like most people in Evans, Georgia, you look forward to summer in much the same way a child anticipates Christmas morning. And why not? Summer is the season for getting outside and having fun! Picnics, parades, fireworks, swimming – all are pleasurable activities for Georgia residents.
Unfortunately, one of the downsides to summer is the proliferation of allergies. For 24 million Americans, summer allergies cause downright misery. But allergies don't have to ruin your summertime fun. There are steps you can take to ensure you survive the season unscathed.
What Causes Summer Allergies?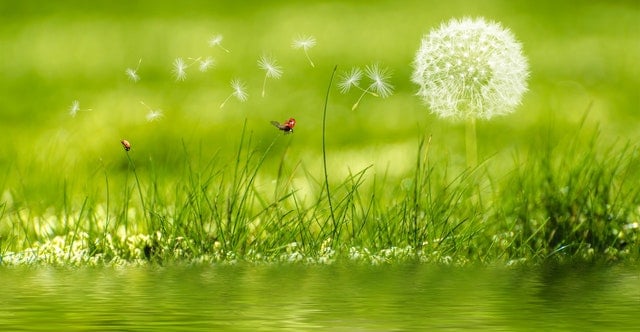 Allergies occur when the immune system senses a threat from an otherwise harmless substance. In order to defend the body from an invader, the immune system releases proteins called antibodies into the bloodstream. These antibodies release chemicals called histamines, which produce those annoying allergy symptoms everybody knows and loathes.
Symptoms of Summer Allergies
Allergies occur year-round but are especially problematic during the warm summer months. This is the time of year when grasses, trees, and weeds bloom, releasing pollen into the air. The result is hay fever, whose symptoms include the following:
Stuffy and/or runny nose
Sneezing
Itchiness in the nose and throat
Postnasal drip
Itchy, watery eyes
Pressure in the ears
Fatigue
Allergic shiners (bluish skin beneath the eyes)
Summer Allergy Treatments
The key to allergy prevention is avoidance, but short of staying indoors between June and September, this isn't a practical solution. Besides, there's too much fun to be had in Lexington and Columbia this time of year! Fortunately, such a drastic approach isn't necessary. You can treat your summer allergies in other ways.
Over-the-counter antihistamines, decongestants, and nasal and oral corticosteroids can bring relief from the symptoms associated with summer allergies. If these don't do the trick, your doctor might be able to offer stronger prescription medications.
Immunotherapy is another solution many turn to when drugs aren't effective enough. Available in the form of injections, allergy shots are designed to help your body build up a tolerance to the allergens affecting you; allergy testing helps determine those substances that cause you the most trouble. Immunotherapy is a long-term commitment that can last three to five years, but is highly effective in helping you survive the summer allergy season.
If you are suffering from allergies in Georgia, make an appointment with your local ear, nose, and throat specialist today.
Related ENT & Allergy Posts: