Does your cold feel like it is sticking around for longer than usual? That may be because your runny nose and sneezing are not symptoms of a cold at all, they're from allergies. Knowing how to tell the difference between these can help you seek treatment faster. 
Understanding Cold & Allergies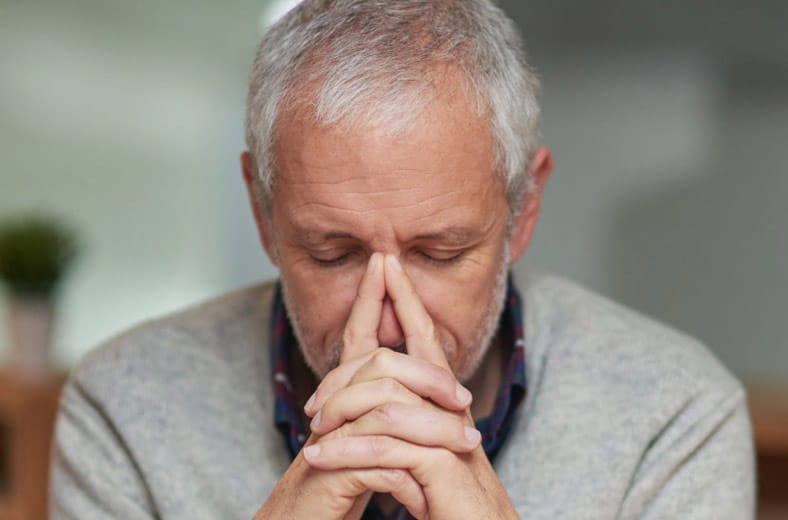 A cold is a result of a viral infection while allergies are your body's immune system response to allergens in your environment. When your immune system detects danger, it releases a chemical called histamine, which triggers your symptoms.
So how do you know if your problems are related to a cold or allergies? "This may be one of the most common questions," says Kirk Waibel, M.D., former Allergy Consultant to the Army Surgeon General.
Colds and allergies share a lot of the same symptoms, making it tricky to distinguish them from each other at first. Shared symptoms include:
Sneezing
Eye irritation
Runny nose
Where they differ is with the addition of fever, body aches and a sore throat, which are symptoms a viral infection.
"Some viral illnesses and bad allergies can result in a sinus infection that can be chronic and last for months," Waibel confirms. "Patients with chronic sinusitis often complain of upper tooth pain, bad breath, a poor sense of smell, pain or pressure over their face, or chronic discolored drainage in the back of their throat."
Typically, cold symptoms will last for seven to ten days. During pollen season, allergies can last for weeks at a time.
Cold Treatments
While there is no cure for the common cold, home remedies on top of getting plenty of rest and drinking lots of fluids can help you recover faster.
Allergy Treatments
Allergies, on the other hand, can be treated. But first, your Augusta ENT allergist must determine what is causing your symptoms. To do so, they will order a set of allergy tests, including:
Skin prick test
Intradermal skin test
Blood test
Once the cause has been determined, your allergist will work with you to put together a treatment plan. Avoidance is the best treatment, but this is not always a viable option.
Allergy Medication
There are a number of allergy medications available. Your doctor will recommend the best one based on your symptoms. The most common options include:
Nasal corticosteroids
Antihistamines
Mast cell stabilizers
Decongestants
Corticosteroids
Epinephrine
Immunotherapy
This is the only long-term option available to treat allergy symptoms. Immunotherapy involves introducing a small amount of the substance you are allergic to over a long period of time so your body gets used to it.
Immunotherapy is available as allergy shots (subcutaneous immunotherapy) or allergy drops (sublingual immunotherapy).
Contact the experts at Augusta ENT today to learn which allergy treatment is right for you.
Have you tried these at-home remedies?