Tobacco is a costly addiction for many in Augusta. There are 10,700 smoking-related deaths in Georgia every year, and annual health costs top $2 billion.
The health dangers associated with cigarettes have been widely-known for decades; new research indicates that smokers have a higher risk of developing head and neck cancers, and for those who do, their disease is more aggressive compared with non-smoking patients. 
The Link Between Head & Neck Cancer and Tobacco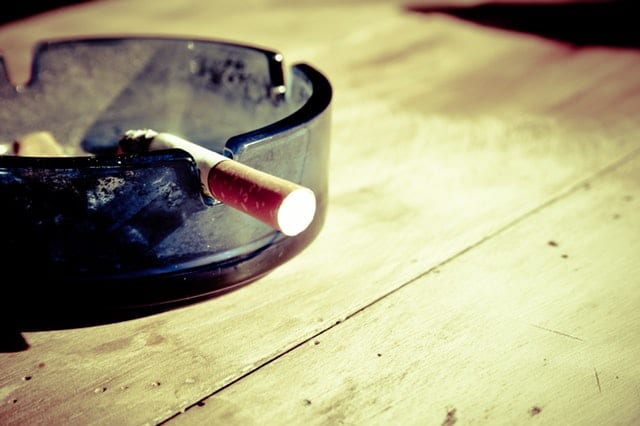 How common is head and neck cancer?
Head and neck cancers are the sixth most common type of tumors in the world. Most are classified as head and neck squamous cell carcinomas (HNSCC).
Where do they develop in the body?
These tumors develop in the outer layer of the skin and mucous membranes of the mouth, nose and throat.
Tobacco use and heavy alcohol consumption are the strongest risk factors for these types of cancer. Furthermore, smokers have less success battling these tumors than their non-smoking peers. 
Did studies show how smoking affects cancer growth?
Scientists from Thomas Jefferson University set out to assess how cigarette smoke affected the progression of head and neck tumors. Their study, led by Ubaldo Martinez-Outschoorn, MD, Associate Professor in the Department of Medical Oncology at the Sidney Kimmel Cancer Center—Jefferson Health and published in the online journal Molecular Cancer Research, showed that patients with squamous cell carcinoma of the head and neck (HNSCC) experienced altered cell metabolism, resulting in tumors that were faster-growing and more aggressive overall.  
Certain cell groups led to greater cancer growth rates
Dr. Martinez-Outschoorn and his research team had previously examined the interactions between fibroblasts (connective tissue cells) and cancer cells and learned that metabolic compounds produced by fibroblasts encouraged the growth of tumors. HNSCC and other tumors seem to thrive in environments where distinct groups of cells support one another.
Scientists then studied fibrolasts cell groups
The new study involved exposing fibroblasts to cigarette smoke in order to see what effect this had. Researchers were able to observe an increase in glycolysis, a metabolic pathway that breaks glucose down into pyruvic acid. This helped cancerous cells to grow and develop increased mobility and resistance to death, key factors in malignancy. One particular protein, monocarboxylate transporter 4 (MCTC4), was especially important in controlling these changes.
This provides a starting point to reverse these effects
This research demonstrates the importance in figuring out a way to manipulate MCTC4 in order to reverse it. If scientists can determine how smoke-exposed fibroblasts interact with other cells of the immune system, they should be able to figure out how to help the immune system recognize and defend against malignant cells.
This would likely result in a more effective immunotherapy treatment for cancer patients. A planned clinical trial will help determine whether a multi-faceted approach using a common diabetes drug, metformin, and an immunotherapy drug called durvalumab can be used together to stop cancer cells from growing while strengthening immune system cells. 
Reduce your chances of head and neck cancers
The best way to reduce your odds of head cancer and neck cancer is to quit smoking. Your Augusta ear, nose and throat doctor can give you tips to help wean you from cigarettes. For more information, contact an ENT specialist today.