Millions of Americans wear hearing aids. According to the Centers for Disease Control and Prevention, in 2019, more than 7% of adults aged 45 and over used a hearing aid.
If you've recently been diagnosed with hearing loss and are considering treatment options, you may be wondering what type of hearing aids are best for you.
One option is invisible hearing aids. Let's take a closer look at what they are and whether or not they are right for you.
Invisible Hearing Aid Basics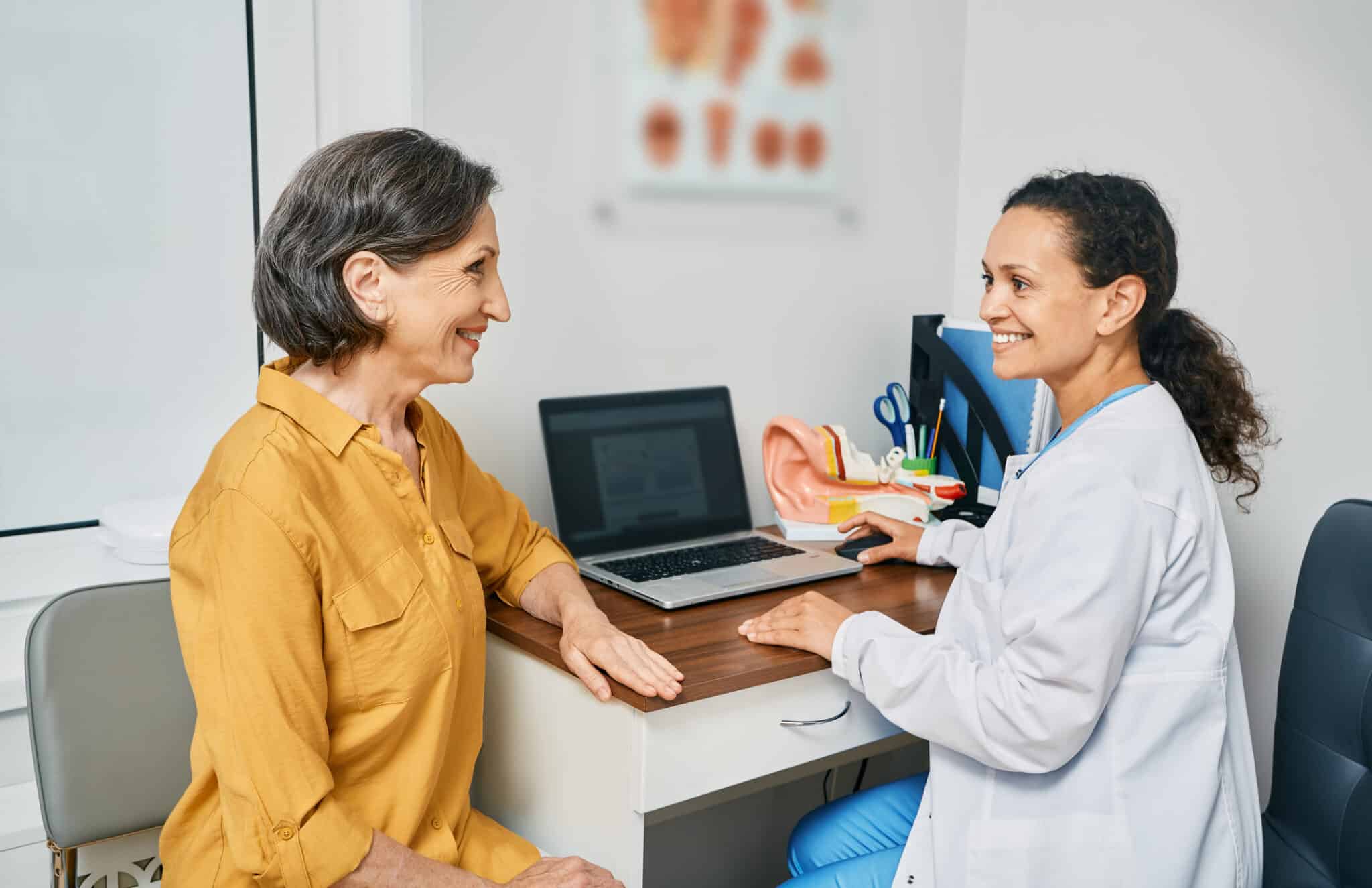 Invisible hearing aids are also referred to as invisible-in-the-canal (IIC) models. They are a small and discreet type of hearing aid that sits completely inside the ear canal. As the name suggests, because of their size and location, they are essentially impossible for others to see when you are wearing them.
Three Reasons Why Invisible Hearing Aids Might Be Right for You
They are strong yet discreet. If the thought of other people noticing your hearing aids makes you feel self-conscious, IIC models might be the perfect choice. They are strong enough to help anyone with mild to moderately severe hearing loss. So, you can easily pay attention to work meetings or enjoy conversing with friends at Craft & Vine without anyone noticing your hearing device.
More natural hearing. Because IIC models sit inside the ear canal next to the ear drum, nothing blocks sound from entering your ear canal naturally. Also, because there are no parts that sit behind the ear, you are less likely to experience wind noise blowing against the microphone.
Good for an active lifestyle. Because of their location, invisible hearing aids make it easier to use headphones or wear helmets if you're running or cycling, making them a great choice for active individuals.
Three Reasons They Might Not Be the Right Choice
Too small. While in many ways their size is a bonus, if you have dexterity issues, they may not be the model for you as this will make it harder to find and press the controls and change the battery.
Shorter battery life. The battery life is also shorter for IIC models compared to others. This means you'll be changing them out more frequently. Additionally, at this time, rechargeable batteries are not an option for invisible hearing aids.
You don't like the feel of something in your ear canal. Some people cannot get used to the feeling of an object in their ear canal, no matter how small. There are also some ear canal shapes that just don't work well with IIC hearing aids. Comfort and the correct fit are essential to finding the right pair for you.
If you would like more information about invisible hearing aids or wish to schedule an appointment, call Augusta - Aiken ENT & Allergy today.