About 20 percent of the population in South Carolina, and throughout the United States, suffers from impaired hearing. Nine out of 10 of those individuals will benefit from treatment with hearing aids.
Factors to Consider When Choosing Hearing Aids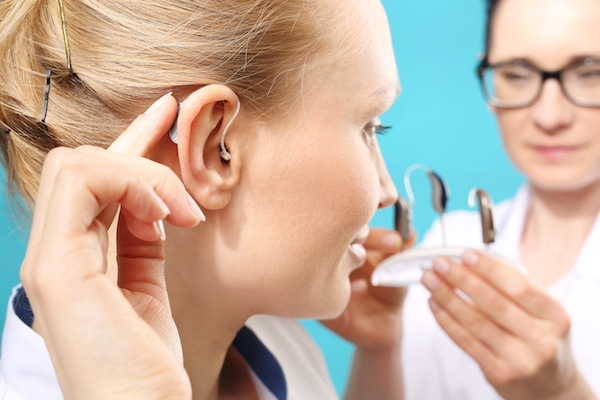 Choosing a hearing aid may feel overwhelming. This isn't surprising, given the vast number of different styles available.
Hearing aids come in a variety of shapes and sizes, ranging from tiny units that are worn deep in the ear canals to larger models that hook over the back of your ear.
How to decide on a hearing aid
Your audiologist will help you narrow down your choices based on the following criteria:
Type and degree of hearing loss. You'll need a hearing aid powerful enough to compensate for the severity of your specific hearing loss. It will need to target the frequencies you are having trouble comprehending.
Lifestyle. Your lifestyle needs will dictate the type of hearing aid you should choose. If you're a social butterfly you'll want a model that works well in noisy environments and can accommodate your active lifestyle; on the other hand, if you're a couch potato, a simpler unit will probably suffice.
Cosmetic preference. In order to gain the most benefit from your hearing aids, you'll need to wear them every day so it's important to choose a style that isn't only comfortable to wear, but appeals to your confidence, as well. Some people would rather disguise the fact that they wear hearing aids while others have no problem flaunting them to the rest of the world. This is a personal decision entirely up to you.
Cost. Finally, there's the issue of cost to consider. Hearing aids range in price from a few hundred dollars to thousands of dollars apiece. We all want to save money, but don't let that be your only factor in choosing hearing aids; you'll want to make sure they address your specific hearing needs first and foremost.
Hearing loss is a daunting prospect for most, but remember, you are not alone. Your Augusta ENT audiologist is happy to help you through the process.
Related ENT & Allergy Posts: