Meningitis is inflammation of the fluid and membranes surrounding the brain and spinal cord. The condition is typically caused by a viral infection, but it can also be caused by a bacterial, fungal or parasitic infection. The main symptoms of meningitis include headache, fever, stiff neck and sometimes hearing loss.
How Common Is It to Develop Hearing Loss from Meningitis?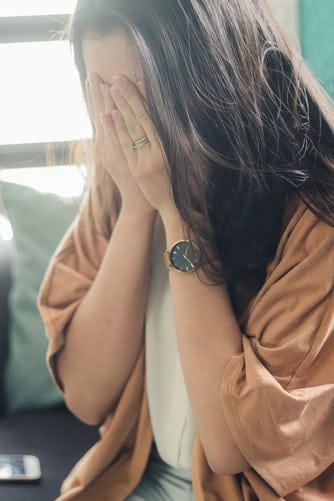 It is estimated that as many as 50% of people who get bacterial meningitis experience hearing loss to some degree as well. It's much rarer to develop hearing loss as a result of the viral, fungal or parasitic meningitis.
If hearing loss does develop, it usually presents within the first four weeks of the infection, though it may appear as long as eight months after. Unfortunately, it is often the case that meningitis-related hearing loss does not improve over time.
What Are the Risk Factors from Developing Hearing Loss from Meningitis?
There are many risk factors that can contribute to the chance of developing hearing loss from meningitis. Those most at risk include:
Children under two. Young children and infants are more susceptible to neurological damage than older kids and adults.
People with severe meningitis symptoms. A study from 2018 showed that most children who went on to develop hearing loss experienced severe Meningitis symptoms like vomiting, high fever and seizures.
Those who delay treatment. Like with any infection, it's essential to seek treatment early, ideally one to two days after symptoms begin. This significantly lowers risk of developing hearing loss.
Anyone taking aminoglycoside antibiotics. This medication is effective in treating bacterial meningitis, but it can also increase risk of hearing loss, especially in infants.
People with low glucose levels and high protein levels in cerebrospinal fluid. This risk factor can be identified with a blood test.
When Is It Necessary to Get a Hearing Test?
Hearing loss in young children is not always obvious, but it's essential to identify and treat early to ensure they reach their speech-language milestones on track with their peers. Signs of hearing loss in young children include not responding to their name, trouble making friends at Brookfield Park and problems in school.
Infants who have had meningitis should have their hearing tested as soon as they are feeling well, ideally within four weeks of the onset of symptoms. For more information or to schedule an appointment, call Augusta ENT today.
Learn More About Hearing Loss