We are now deep into October and Halloween is just a week away! Hopefully you're stocked up on hand-me-outs for your neighborhood ghosts and goblins. If you'd like to be more inclusive and provide treats for kids with food allergies, consider placing a teal pumpkin on your doorstep on the 31st.
The Impact of Food Allergies During the Holidays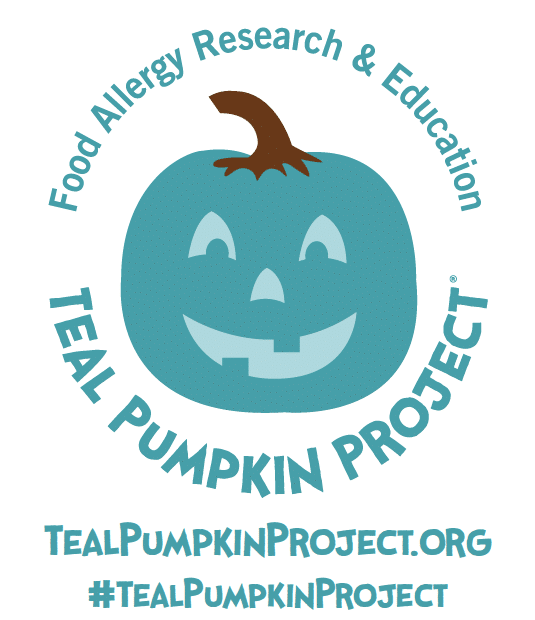 Food allergies are common among children. As many as one-third of all kids in Augusta have experienced an adverse reaction to food at least once. Nationwide, an estimated 5-10 percent of children have a verifiable food sensitivity or allergy. This means that approximately six million kids are unable to enjoy holidays like Halloween with the same carefree abandon as their peers. 
What's the most common food allergy?
Peanuts and milk are the most common food allergies. Other foods that frequently cause adverse reactions include eggs, fish, shellfish, soy, tree nuts, and wheat.
Do allergies ever get better on their own?
Sometimes, children outgrow these allergies, but often they must exercise caution and avoid these foods their entire lives, as ingesting them can cause severe reactions that include breathing difficulties, coughing, wheezing, hoarseness and tightness in the throat.
Most serious of all is anaphylaxis, a potentially life-threatening allergic reaction that causes a sudden drop in blood pressure; narrowed airways that restrict breathing; rapid, weak pulse; skin rash; nausea and vomiting. Without an injection of epinephrine, patients can slip into a coma or even die.  
How You Can Participate in the Teal Pumpkin Project
The Teal Pumpkin Project was established in 2012 by a Tennessee woman who wanted children with food allergies to be able to enjoy Halloween as much as their friends.
A couple of years later, a Facebook post by a non-profit advocacy group known as FARE (Food Allergy Research & Education) went viral, and the Teal Pumpkin Project became a nationwide sensation. It is now an annual tradition for many families in Augusta. 
How can you let parents know you participate?
Participating in the Teal Pumpkin Project is simple and rewarding. All you need to do is place a teal pumpkin on your doorstep; this lets children and parents know that you are passing out non-food treats to costumed trick-or-treaters who come to your door.
There are plenty of options beyond chocolate bars and Tootsie Rolls; popular alternative include glow sticks and Halloween stickers. It's okay to have candy for the majority of your visitors, but be sure to have some non-food items for kids with food allergies. 
Where can you get a teal pumpkin?
FARE has developed a large lineup of Teal Pumpkin Project merchandise that can be found on the shelves of many large retailers nationwide, including CVS, Michael's and Party City. You can stock up on everything from teal foam pumpkins to painting kits.
To learn more about the Teal Pumpkin Project, follow this link or talk to an Augusta ear, nose and throat doctor. You'll be providing a real treat to kids who have been tricked out of enjoying Halloween for much too long!
Learn more about Allergies