Hearing aids are complex electronic devices that are instrumental in helping you connect with others. As careful as you may be with them, accidents do happen. Knowing how to prevent them and what to do when they occur can help you stay safe and connected.
Dropping Your Hearing Aid Outside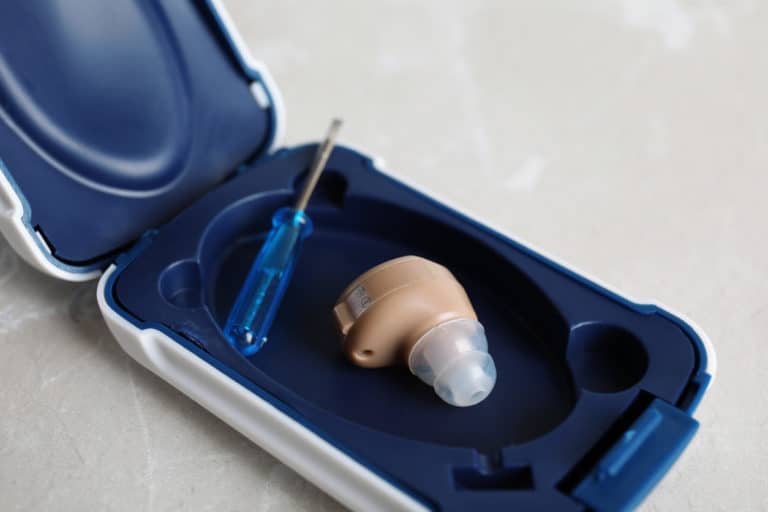 Wearing a hat can protect you from the sun, but it can also inadvertently get caught on your behind-the-ear hearing aids when you take it off.
If your hearing aid falls out, immediately stop what you are doing and ask everyone to stand still to prevent the hearing aid from getting stepped on or kicked. Pat down your body, starting with your head to check if the hearing aid has attached to your clothing. Think about the last time you remember having your hearing aid in or if you felt anything brush against your ears. And as with anything that's lost, retrace your steps.
You can prevent this from happening by investing in a security device. There are a number of special clips on the market that keep your hearing aids on your body. You should also make it a point to check if your hearing aids are still in your ears after removing anything that touches your head.
Dropping Your Hearing Aid Down the Drain
Taking your hearing aids out of your ears while in the bathroom puts you are risk of knocking them off the counter and down the sink or in the toilet.
If this happens in a public bathroom, there is not much you can do. But if this happens in your own home, there is some hope of retrieval.
Hearing aids have a protective nano coating, making them easy to disinfect with an alcohol wipe. If the toilet is clean, grab them as quickly as you can. Hearing aids that fall into an unflushed toilet should be considered a biohazard and destroyed. If the hearing aids fall down the drain, a plumber can be called to remove the p-trap from under the sink.
The best way to prevent this from happening is to never remove your hearing aids from your ears while in the bathroom. While you may be tempted to take them off as you get ready for bed, find another place in your home to do so, most likely in your bedroom.
Wearing Your Hearing Aids in the Shower or Pool
While hearing aids are water resistant, they are not waterproof. If you accidently get them wet, remove them from your ears immediately and dry them off with a towel. Open the battery door and remove the battery. Place the hearing aids in their case or a specially designed hearing aid dryer, letting them rest overnight. The next morning, try putting in a new battery and powering them on. If the hearing aids don't work, contact us as soon as possible.
If you often forget to remove your hearing aids before going for a swim or taking a shower, try leaving yourself a note clipped to your bathing suit or towel. If you damage your hearing aid, your audiologist can help you fix it. Contact Augusta ENT today to schedule a visit.
Learn More About Hearing Aids