One of the most common causes of seasonal allergies is ragweed. This weed affects 23 million Americans and almost 14 million people in Europe. One tiny beetle is trying to help us all out by doing its best to eliminate the source of our allergy symptoms.
The Dangers of Ragweed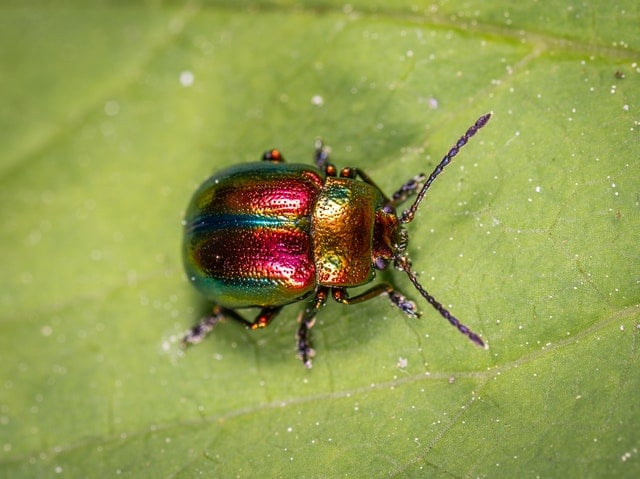 Ragweed, known as Ambrosia artemisiifolia is a weed native to North America. Since the 1800s it has spread around the world.
Symptoms of a ragweed pollen allergy include:
Stuffy nose
Runny nose
Sneezing
Itchy eyes
Asthma flares
As the most common trigger for hay fever, about one in five people have an allergy to ragweed pollen.
The Ragweed Eating Beetle
The beetle helping to relieve allergy symptoms across the world is known as Ophraella communa. Native to North America, this beetle was introduced to Europe accidently in 2013.
This beetle eats the leaves and flowers from the ragweed, drastically reducing the amount of pollen the weed can produce.
Beetle Study
A newly published study in the journal Nature Communications looked at the beetle's impact on northern Italy and throughout Europe. The researchers estimated that the beetle could reduce ragweed related allergy symptoms by 2.3 million and the associated health costs by $1.2 billion per year.
The researchers determined that the beetle reduced ragweed pollen production by 82 percent in northern Italy.
Heinz Müller-Schärer, a professor in the department of biology at the University of Fribourg in Switzerland and an author of the new research explains, "A few beetles can defoliate a large Ambrosia plant in two to three days completely, then they regrow but are eaten up again. Ophraella is a feeding machine 24 hours a day."
Unfortunately, the beetle was less effective at reducing ragweed pollen in cooler parts of Europe. This is because the beetle is only able to produce one generation a year, compared to the four generations it can produce per year in Italy. Balkan countries that have a similar climate to Italy could benefit from introducing the beetle to combat ragweed.
Because the beetle's native home is North America, it has more predators and is therefore less successful at reducing pollen.
You don't have to wait for an insect to help you find relief from your hay fever. Contact the experts at Augusta ENT to schedule an appointment or to learn more about seasonal allergies.
Learn More About Hearing Disorders